HOW SCALP MICROPIGMENTATION WORKS
Scalp micropigmentation is a non-invasive procedure that uses micro-needles to deposit carbon-based pigment onto the upper layer of the skin, known as the epidermis, to create the appearance of hair follicles, restoring the look of a thicker, fuller head of hair. This procedure can restore a receding hairline, add density to thinning areas and camouflage scars and create the look of a short buzz cut.
Scalp Micropigmentation is a fast growing solution to many different kind of hair loss, delivering instant reward and a greater boost in self-confidence.
Providing industry-leading, scalp micropigmentation treatments with the latest technology, Scalp Micro Pro Clinic will exceed your expectations. We offer the best non-medical hair loss solution tailored to each individual and the treatment is completely personalized to fit your unique needs and ensure the best possible results.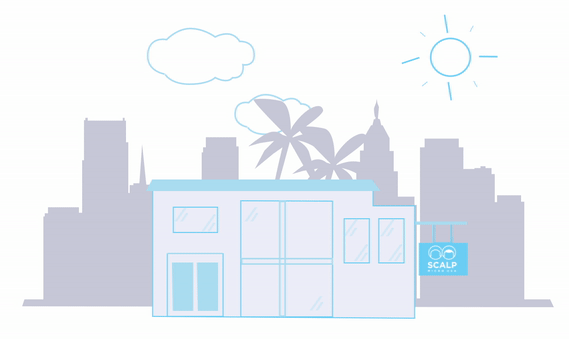 Speak to Specialist and Design Hairline
After several failed attempts at growing my hair back, I was extremely skeptical. This was an easy process that brought back a little more hope. By the end, it really brought my confidence back and my youth.
Interested in learning more about how we can help you? Get in touch today.
The Clients We Have Helped
Frequently Asked Questions
CLICK HERE FOR OUR EXAMPLE HALF-DAY ITINERARY
---
Clients are able to pick and choose their experiences as they wish. Below is an example of a half-day itinerary.
Sheep herding experience with our farm border collies
Talk on the history of our farm
Traditional Irish music and singing session
Homemade scones with freshly brewed tea and coffee
Duration: 3 hours
---
CLICK HERE FOR OUR EXAMPLE FULL-DAY ITINERARY
---
Clients are able to pick and choose their experiences as they wish. Below is an example of a full-day itinerary.
Historical introduction of Glen Keen Farm
Sheep herding experience with our border collies
Historical farm walk and hike, including Bronze Age sites, original pre-Famine tenant family buildings, and spectacular landscapes
Farmhouse-style luncheon
Immersive wool spinning experience with a local artisan
A farewell Irish coffee making experience
Duration: 7 hours
---
---
BOOK YOUR
CONSULTATION TODAY
We would love to hear from you. Please fill in the contact form below and we will be in touch you as soon as we can.
2640 S Mebane St, Burlington, NC 27215, USA
YOUR SCALP MICROPIGMENTATION SPECIALIST
Scalp Micro-Pigmentation changed my life. I started losing my hair at the age of 19 and with it I was also losing my self-esteem. I tried many different hair products, remedies, and hair styles to cover up my receding hairline with no success. Since then, I was able to progress in my career in the barbering industry and through my continuing education on advanced barber methods I learned about this innovative hair loss solution that is Scalp Micro-pigmentation. Hair loss comes in many different forms and for me it was a family trait given to me by my father. No shampoos, foams, or medication was going to prevent or reverse the inevitable future of being bald. Scalp Micro-pigmentation gave me the opportunity to embrace my hair loss with style and to be able to give others who suffer hair loss the opportunity to do the same.
​
Allow me to help you in achieve your best look!